---
---
WE LOVE SEWING
DROP-IN or CALL US
Class Schedule
Four times a year (at least) Snip & Stitch puts out a new class schedule. You'll find all kinds of sewing classes for quilting, garment sewing, machine embroidery classes, machine embroidery software classes and much more!
Special Guests
Ron Collins
3Day Sewing Retreat
Pattern Alterations & Body Measurements Workshop
Designer Techniques for Couture Results

IMPORTANT INFORMATION
Are you having trouble receiving our Class Schedule, or Web Blasts?

Our newsletter and class schedule are in .pdf format. When the file opens use the plus (+) sign on your viewer to make the document larger or the minus (-) sign to make it smaller. Then use the hand to move the page around. The file is meant to be printed double sided on 8.5" x 14" paper so it may seem like some of the pages are out of order. The number printed on the bottom of each page is the correct order.
Also, these are generally large files and may take some time to download on slower computers and/or with slower internet connection speeds. We apologize for any inconvenience this may cause you. We invite you to come in to the store to get your very own printed copy.
If you're having trouble viewing our Web Blasts we try to keep the most current version on our main page as a link. Click there and have a look.
---
Sign up for our newsletter to receive all the latest news From Snip & Stitch including the latest Class Schedules.

Unless otherwise credited this website and its contents are
© 2019 Snip & Stitch Sewing Centre Ltd.
This site is maintained by
Snip & Stitch
, if any problems please contact!
---
---
---
---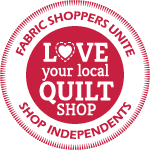 ---